Our Commitment to Guatemala Volcano Relief
June 8, 2018
If the tent that's our earthly home is destroyed, we have a building from God, a house not made with hands, but eternal in the heavens. 2 Corinthians 5:1
In a world of poverty, tragedies, disasters and unknowns, it is easy to ask "why?". On Sunday, June 3rd, Volcan de Fuego did more than its usual smoke show about 10 miles from our homebase here in Antigua. It spewed rock, hot gas and ash across nearly two million residents who were already living in severe poverty. Homes and schools have been leveled, villages have been buried or evacuated, families have been separated and lives have been lost. While "why" comes easier today than ever before, we, at Project Apoyo are focusing on "what".
What can I do now?
1. Pray.
2. Give.
For the next  25 days, we will be taking donations for our long-term relief work. Here's how you can give:
    www.ProjectApoyo.Org/Join-Us  — click donate any amount
    www.PayPal.me/ProjectApoyo     |     Venmo @ProjectApoyo
3. Follow our efforts on social media: Instagram, Facebook & Twitter
What is Project Apoyo doing now?
Acting. In the immediate relief effort, we sent water filters with a team that brought supplies to a previously un-reached village. You can watch a video from that trip here.
But currently, we're waiting for government/relief agencies to make decisions regarding the villages that were destroyed. Often times, new land is appointed to villages to rebuild and start over. If not, the villages are revitalized. Until we have clear answers, beginning long-term solutions now would do more harm than good. We don't know if villages will be rebuilt in the same locations or elsewhere. A lot of these families are still missing their family members. Many are in hospitals seeking medical attention. There is still dangerous volcanic activity. There are too many unanswered questions.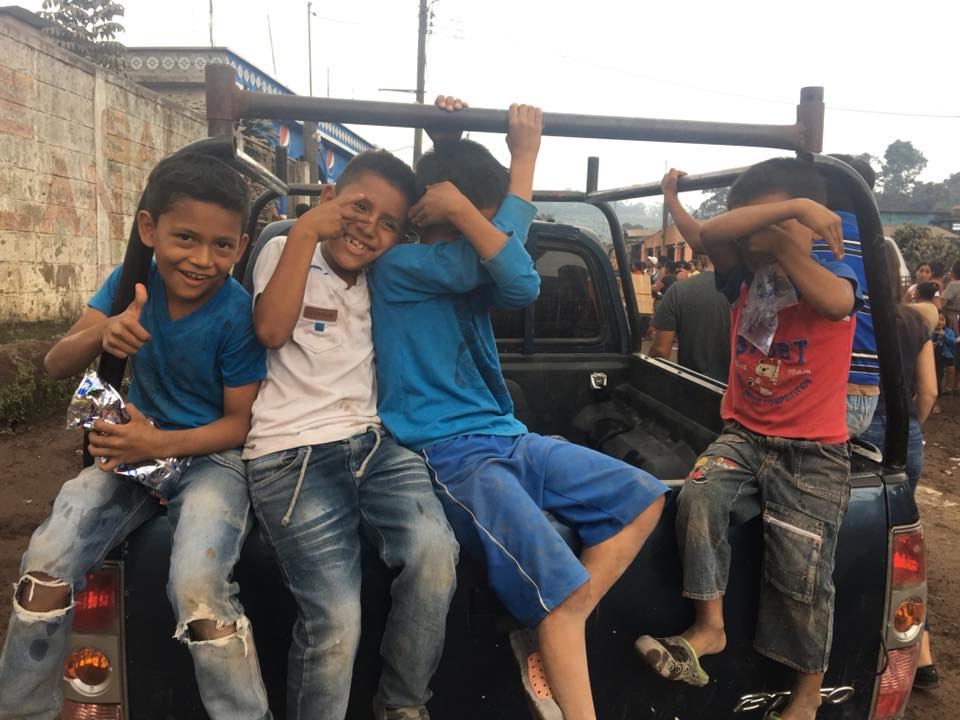 What direction will Project Apoyo go with help during this natural disaster?
We're focusing on the long-term relief: relocating families, building homes, schools, sustainable food sources & clean water systems. This means that our work will not begin right away and will take waiting to see what's truly needed. Once we know, we'll partner with our local church and local relief organizations to ensure your donations go the farthest. We think the same way with our student sponsorships and micro-businesses: "how can we make the best, longest-lasting impact?"
What are y'all seeing on the ground?
Lots and lots of action. Local volunteers and teams of soldiers and bomberos are working 72 hour shifts frantically looking for survivors, bringing families back together and cleaning the mounds of ashy debris. Teams are also beginning to make their way toward ground zero and shelters nearby to begin supply drop offs. Shelters are filling up with families who have been brought to safety and others who wait hopefully for other family members to arrive. Other shelters here in Antigua feed the soldiers and bomberos who are out working for hours on end. Warehouses are overflowing with relief supplies ready to be hauled to those who need it most. While it's chaotic, it seems that a plan is coming together more and more each day.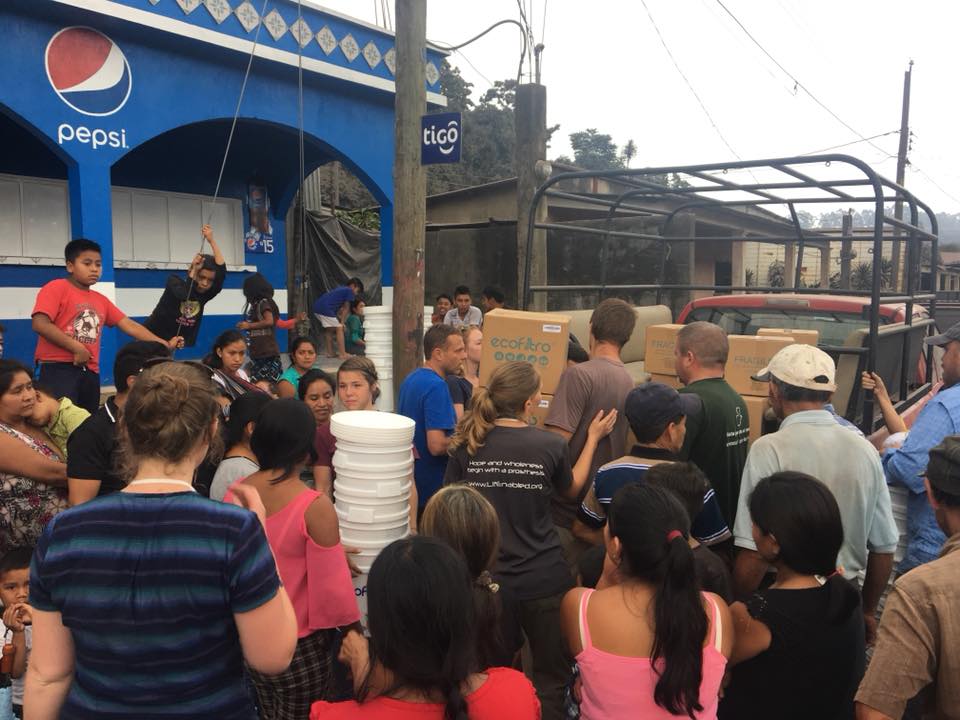 What does this mean for the day-to-day goals and mission behind Project Apoyo with student sponsorships and micro-businesses?
We are still going strong and will continue to live out our mission. Nothing will change; we are just adding to the work we are already doing to respond to this natural disaster in the best way we know how. If you already sponsor a student, thank you. You have something VERY exciting coming to your mailbox SOON! If you are wanting to sponsor a student, the answer is YES, we need you, and there is a student that needs you. If you are sponsoring meals for our feeding program, thank you. Your kids are learning so much more because they are getting their necessary daily nutrients. If you are helping alongside our first micro-business, Panadería Apoyo, thank you. Giovanni, our baker, is doing great, striving for greater and bigger, learning a lot, and we can assure you that  we are too. The bread will keep rising.
---
Since 2013, we have seen first-hand that joy too, has built a home here…but more like a mansion. If you have ever stepped foot in Guatemala, their joy is one of the first things you notice. We live and work in a country that lives out the definition of resilience. Volcan de Fuego's eruption did not destroy joy and resilience on June 3rd nor will it moving forward. We are overwhelmed and grateful that the Lord chose Project Apoyo to play a small yet vital role in the lives and future of Guatemala, but we cannot do it without you.
And the God of all grace, who called you to his eternal glory in Christ, after you have suffered a little while, will himself restore you and make you strong, firm, and steadfast. 1 Peter 4:10
---
Together, knowing that our earthly home is temporary, we will rise and rebuild. Why? Because, GRACE has a home here that cannot be shaken.
Thank you for your overwhelming support already. We've got some exciting fundraising ideas coming your way, so let's keep it going!
For the next  25 days, we will be taking donations for our long-term relief work. Here's how you can give:
    www.ProjectApoyo.Org/Join-Us  — click donate any amount
    www.PayPal.me/ProjectApoyo     |     Venmo @ProjectApoyo
Relief photos courtesy of April Spence and Daniel McCollum