Our Sponsorship Program is a Family
September 12, 2018
"Thank you so much for sponsoring me. I am very happy and I know you will be like a member of my family." – Juan, 17 
Family. That's who we are and what we are about. You, your student from the Education for the Children Foundation and Project Apoyo. Whether you are a part of our family already, want to join our family or simply have questions about what student sponsorship looks like, look no further, we have answers. We took a second to chat with Steph Esprester, one of the amazing Education for the Children Foundation employees. She handles all things sponsorship, and we are so grateful for her!
What is the Education for the Children Foundation?
Education for the Children Foundation (EFTC) is an international non profit organization that runs the School of Hope in Jocotenango, Guatemala. Our mission as a Foundation is to break the cycle of poverty through education and empowerment. A significant part of our Foundation is the involvement and generosity of supporters, donors and sponsors from all around the world. We are a multi-faceted organization with teams based at the School of Hope in Guatemala, as well as in Nottingham, England, and California, USA.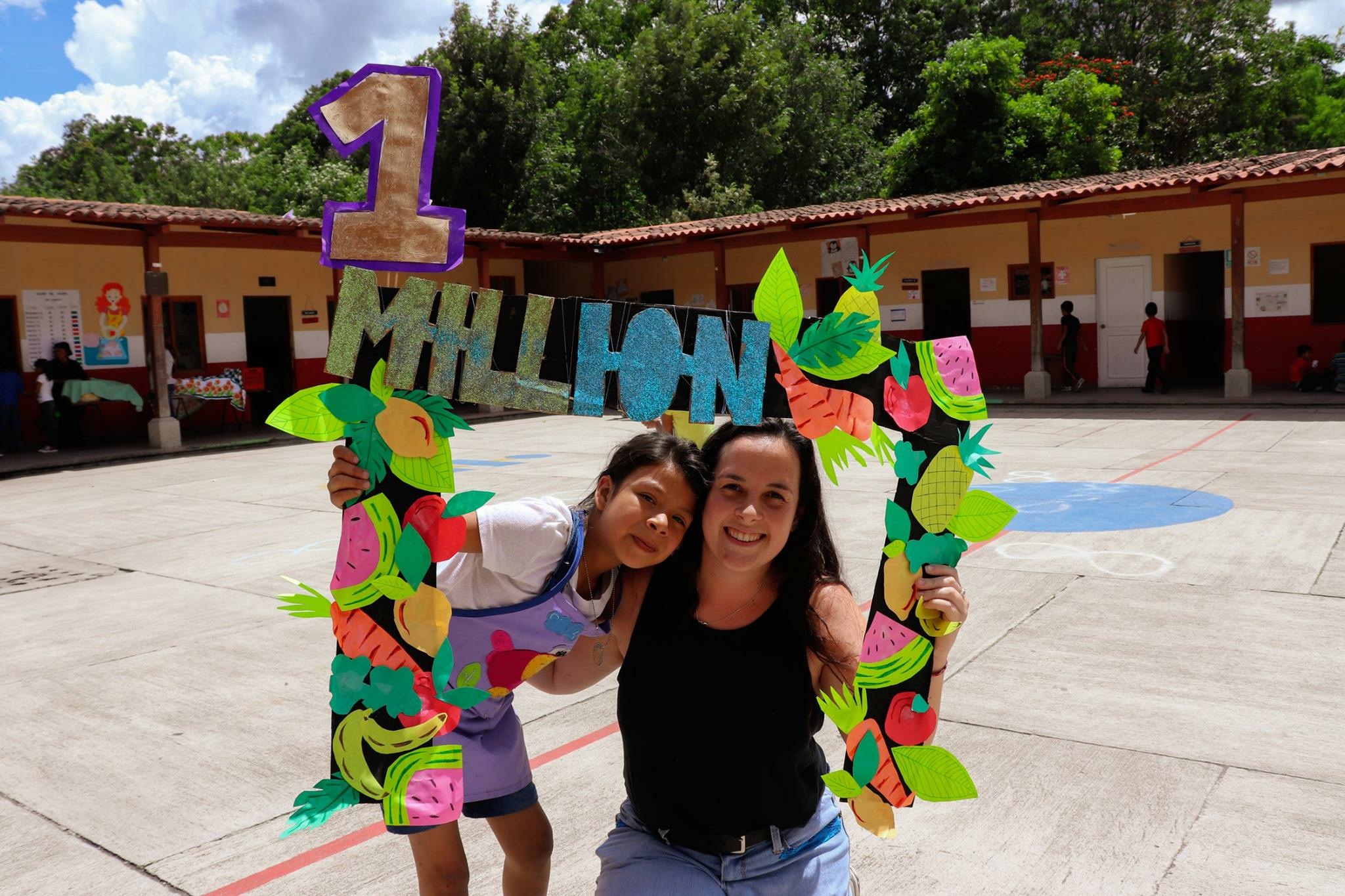 Why Guatemala and how long have you been here?
I first came to Guatemala in summer 2017, where I volunteered at the School of Hope for a month. I worked as an assistant in 5th and 6th grade maths, and ran an after school club with students of 3rd-5th grade. It was an absolutely incredible volunteering experience where I learnt as much from the students as they did from me. After continuing my travels, I excitedly returned  in December and began working at EFTC in January 2018.
What do you do everyday for EFTC?
As the Sponsorship Coordinator at EFTC, my daily schedule is very varied and diverse. In between answering email requests from our sponsors all over the world, I work in the classroom for the biannual sponsor letter writing project, go on shopping trips to purchase gifts and food hampers for students, organise sponsor visits and activities to the school and work alongside the Scholarship, Education, Outreach and Social teams to ensure that sponsors are informed every step of the way.
What is the School of Hope  and what all does it do for students?
At the School of Hope (SoH), we educate 440 primary and middle school students from backgrounds of extreme poverty in the surrounding areas. We also have a Further Education program, where we assist 203 young adults in continuing their studies at high school and university level. Our project offers an integrated approach to breaking the cycle of poverty through education and empowerment for our students and their families. Alongside our education program we run nutrition, counselling, healthcare and social support projects.
What happens after they graduate from Basico the School of Hope?
During their final year of education at the SoH, students receive careers counseling and access to field trips that visit various high schools. Upon graduation from Tercero Basico (9th Grade) at the SoH, our students are offered a scholarship to study high school at external institutions, where they specialize into specific career fields. This is when they transition to become "Becados", or scholarship students in EFTC´s Further Education Program. Although they no longer study on our physical campus, they often come to receive advice from their Careers Counselors, attend workshops and information sessions, do community service hours within the SoH and use the scholarship study room to do homework and assignments.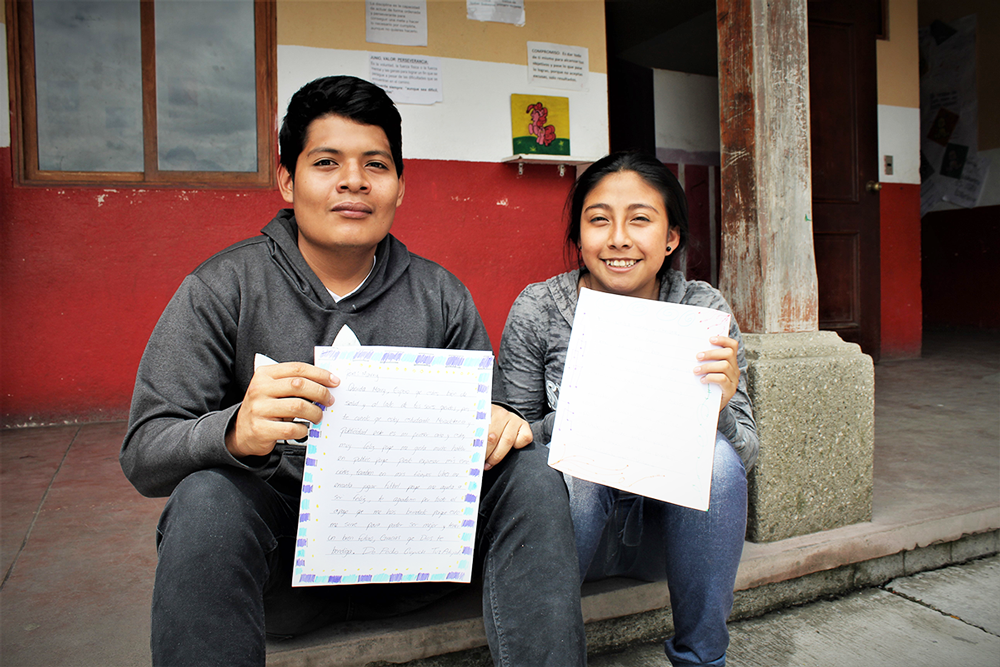 What group of students does Project Apoyo sponsor?
Project Apoyo sponsors 80 students from our Further Education program. This is a mix of high school and university students studying in an array of areas, including Accounting, Biological Science, Teaching, Nursing, Business, Tourism and Fashion Design.
What does a sponsorship include for these students?
Our further education students receive a scholarship from EFTC that covers their tuition and inscription expenses at their respective study institutions, as well as materials, uniform and transportation costs. The EFTC scholarship department provide regular careers guidance to every student as well as various workshops on study skills, youth empowerment, leadership and health education.
What impact has Project Apoyo had on EFTC?
Project Apoyo has been the biggest group of sponsors EFTC has ever partnered with. Because of their generosity and support, 80 of our scholarship students have been sponsored, some of whom had never had a sponsor before now. This forms about 40% of our scholarship program which is an incredible achievement, and as I am told they "are just getting started."
Have you seen lives that have been impacted from sponsorships?
One of my favorite parts of my job is reading and translating our students´ letters to their sponsors. Within these beautiful written letters you can see the true impact that sponsors have on their students´ studies and lives.
"I am writing to thank you for all the support you have given…Thanks to you we've been able to move forwards and strive to achieve our goals and make our dreams real." – Gladys, 18
"I am so grateful for all your help and for supporting me in my studies." – Mario, 19
"Thank you so much for all the help you have given me. It's been such a blessing for me to have your support." – Fatima, 18
"I give you my sincere thanks for helping me to improve my life." – Claudia, 23
To join the family and begin your Project Apoyo sponsorship journey, click here.