Food is Love: Project Apoyo Coronavirus Relief
May 12, 2020
One of my favorite activities while living in Guatemala has always been a hole-in-the-wall lunch. It's essentially the Central American version of my beloved meat 'n 3 at home. These lunches are where I would meet with friends, non-profit leaders we'd partner with, people from church, etc.
Not unlike what I knew growing up in the States, especially in the South, Guatemala's culture centers around food. It's a huge reason why this, too, is home for me. It's the owner of the hole-in-the-wall, who doubles as the waitress, fanning the grill outside the front door. It's our favorite fruit and veggie vendor in the outdoor market. It's the picosita/ceviche man who upgraded from his pickup to a brick and mortar location. Food is life and food is love. Right now…food has become hard to come by in Guatemala, but the love doesn't have to stop.
Through this hard time, we have been blown away by your generosity and are happy to report that thanks to our amazing sponsors and generous donors, and most recently, several massive grants, all 130 students and teachers that we sponsor through the Education for the Children Foundation are being fed. And, thanks to a private gift that helped recuperate salaries that were not being paid by the government, all 6 teachers that we sponsor at La Escuela Chicamen are being fed as well.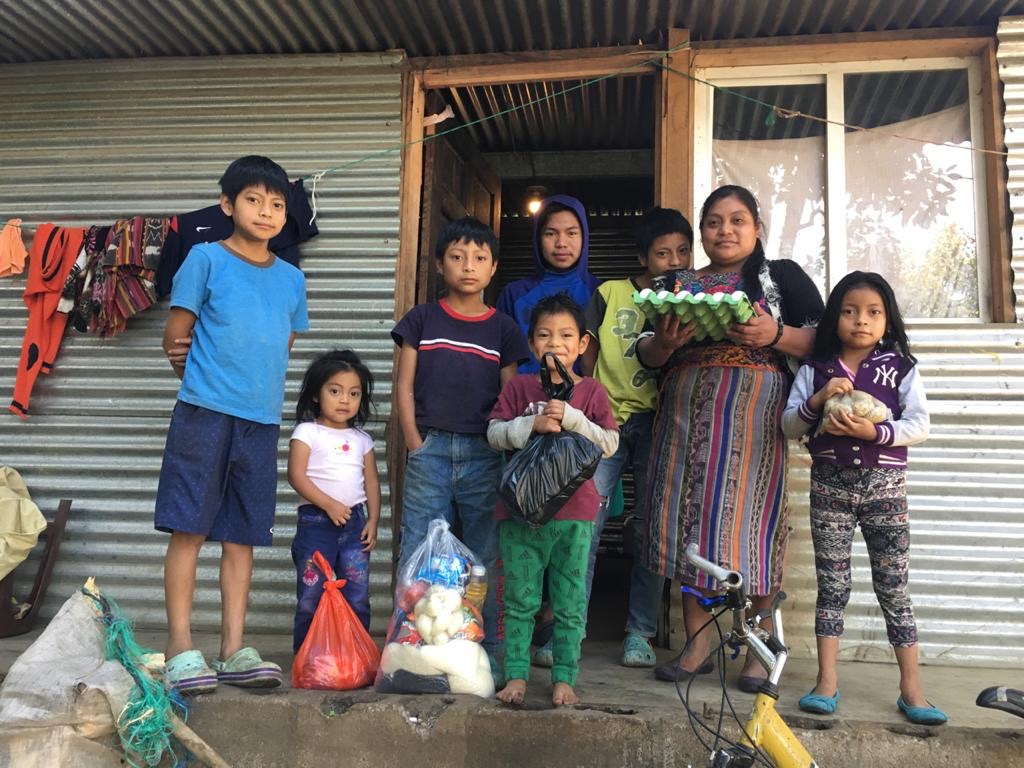 We were also given a $1500 matching gift to make sure that love keeps flowing in the form of much-needed food relief. We were overwhelmed when the match was hit within the hour of announcing it, but we don't want to stop there. We want as many families who have a white flag outside their home signifying they have no access to food to gain access to food. We want as many children as possible to go to bed with a full belly. We want hunger to turn to hope. That's why we're partnering with Provee who will give each penny that is donated to families in need. Their food/supply baskets aren't just scraps or small bags of rice and beans. They're full of meat, and eggs, and even diapers and formula if needed. These baskets are truly life-saving, and for just $25, a family can know, for at least a week, that they don't have to wonder where their next meal is coming from.
Ali and I don't usually post things like this, and we always lean toward sharing the hope and the beauty and the triumph of the students, teachers, and businesses we support through your generosity. But times of crises like this only make the stats harder to bear. Stats like Guatemala having a population of more than 17 million people and over half of them live below the national poverty line of $2 a day. It has the highest prevalence of chronic malnutrition in Latin America and the fourth highest in the world. We always try to focus on stories of hope and joy, but this pandemic has hit our beloved Guatemala especially hard, so we're getting serious, and we want to punch back.
We're not waving the white flag, and we hope you'll join us in this fight. We're going to keep our match campaign going until the end of this week. Every dollar truly counts, and we've been overwhelmed by your generosity and the Lord's unwavering faithfulness. Click here if you'd like to donate today!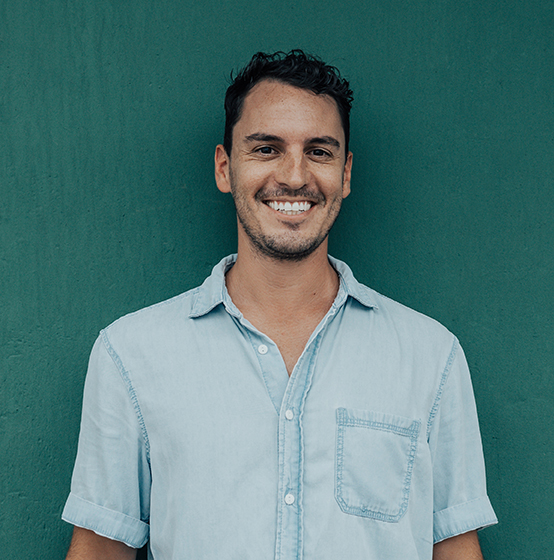 Ty New, Co-Founder