Meet the Operations Team Behind Panaderia Apoyo
June 24, 2019
We've had the great pleasure of welcoming a new operations team to Panaderia Apoyo, our bakery outside of Chicamen, Guatemala. These two brothers fell in love with our mission, and it's been a joy to watch them take the bakery to the next level. Their vision for future growth means more jobs and more lives changed, and that is what our team is all about. Keep reading to find out more about the brothers and see what they've got cookin'!
Who makes up the operations team at Panaderia Apoyo?
We are two brothers: José Enrique Arias Aguilar (24) and Luis Andres Arias Aguilar (25).
Where are you from?
We were both born in Guatemala City, and about 16 years ago, we moved to San Lucas, a beautiful town in the department of Sacatepéquez.
What did you study in college?
Jose Enrique Arias is an industrial engineer, currently studying a master's degree in Applied Statistics at the University of San Carlos in Guatemala. Luis Andres Arias holds a degree in business administration and a master's degree in finance from the University of San Carlos in Guatemala.
How did you get involved with Project Apoyo?
Prior to meeting the team from Project Apoyo, we had a relationship with Provee, an NGO with different social projects here in San Lucas, Sacatepequez and the surrounding areas. A big part of their social mission is to provide breakfast to children from different schools, in addition to teaching about the principles of Jesus and the Bible.
We heard Provee was partnering with an NGO from the States on a new project to build a bakery that would provide bread as a part of the children's breakfasts at these schools, and we thought it was an excellent project, and it attracted our attention. We're young people who like challenges and doing things big, so we met with Ty and quickly got involved with Project Apoyo with the purpose of giving an excellent service and with the vision of making it grow within the community.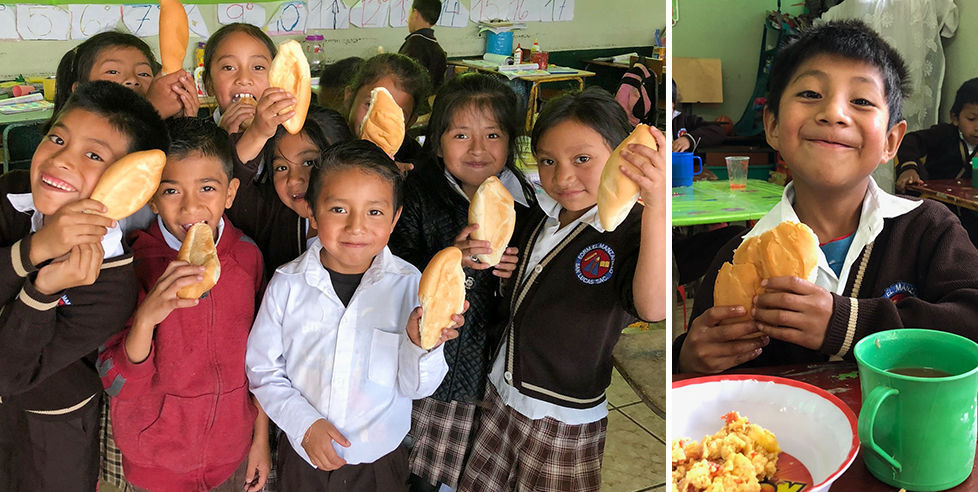 What do you do at Panaderia Apoyo?
We have many different tasks within the bakery, and since it's growing, there is a lot of work to do. The main tasks we perform are:
– Manage and control the necessary supplies to make bread.

– Search for new customers.

– Create new products.

– Develop projects that allow us to grow and expand.

– Organize orders and deliver them.
We also work closely with Giovani, an excellent baker who is very responsible and has a very good attitude. Every day, he is told what bread orders are required, and he is in charge of making the bread, so he can deliver it to homes, businesses and schools.
Currently, who does the bakery sell to?
We're so proud to see our client list grow not just in Chicamen and San Lucas, but we have now entered the Antigua market as well.
– Manzanillo School
– Santa Rosa School
– San Jose School
– Chicamen School
– Hunapu School
– Municipal School of San Lucas
– Provee (NGO)
– Village of Hope (NGO)
– Home Oasis (NGO)
– Coffea (Cafe in Antigua)
How many different products are you currently making?
Like our client list, our menu is expanding, too. Amazingly, we now offer nearly 20 items (and the list is growing!)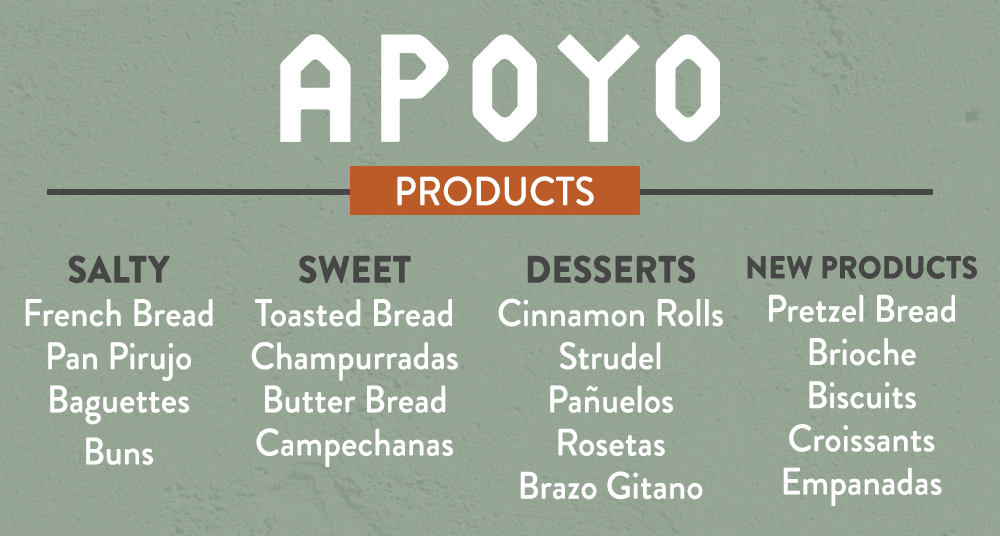 How do you want to see the bakery grow?
Some of the plans to grow the bakery are the following:
– Create more jobs and internships.

– Give bread to more schools in the area.

– Sell ​​bread to different companies in the area.

– Sell ​​bread to coffee shops in San Lucas and Antigua.
Recently, we've been making new and more elaborate products like pretzel bread, brioche bread, biscuits, croissants and Argenitine empanadas. Since we want to sell to coffee shops and restaurants, we want to expand our products and customers to a segment that looks for breads that require more preparation. We have also enrolled our baker(s) in classes that will expand their expertise on both the baking and business sides of Panaderia Apoyo. We want to continue to train and enroll our bakers in classes to help them grow as the business grows. The goal is for the business to run independently on its own and support the creation of the next business!
Why is the bakery important to the community and to you as well?
For children in this area, it's very important to have food, especially since it allows them while studying. The bread is part of the food that they receive each day, so to be able to give them bread made with excellent flavor and quality ingredients contributes to their nutrition, which in turns makes us very happy. We want to take it a step further this year with a new project based on creating a bread recipe with ingredients that provide more nutrition for students.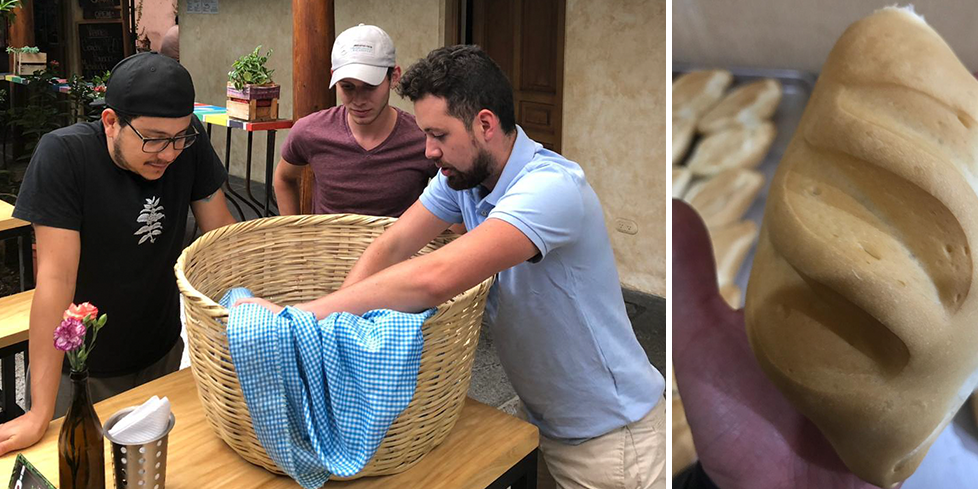 Also, our baker Giovani is a huge part of the bakery and the community. Thanks to Project Apoyo, he has a job with which he can live and support his family. I think he has learned many things in these past few months, since we have developed recipes that he did not know, and he has been shown the way in which the bakery runs on the business side. As part of our program, we train him in different areas with professional courses in both the bakery and administration areas. In the coming months, we believe it will be necessary to hire another baker who will be part of Project Apoyo, and he will receive the same benefits as well. As the project grows, we will be able to give even greater benefits for workers and be able to support even more people.
---
As a small (and new) business, we have dealt with many challenges with Panaderia Apoyo, but we like challenges. We have managed to grow a lot in recent months, and this gives us great satisfaction. Working with Project Apoyo has given us a lot of experience and has opened our minds to start other projects in the community!