Meet Adolfo: An Entrepreneur With a Sweet Dream
May 3, 2021
This blog was written by Stephanie Zea, Marketing & Communication Manager at the Education for the Children Foundation.
---
Here at EFTC we have always been characterized by, and prided ourselves on, creating better opportunities for our students. The Entrepreneurship Program helps us provide the skills and tools, needed to succeed, to our older and most passionate students! In collaboration with Project Apoyo, we have successfully supported our 3rd student on their journey to success, Adolfo Chiquito.
When did you join The School of Hope? 
I have been with the Foundation almost since it began, I started in 1st grade, just one year after they opened their doors. My experience here has been so rewarding. The School provides such a high quality of education, created with hard work and love from every person who is a part of the team. They work to support every student and to give us the tools to be able to overcome obstacles in our path and succeed.
What has been a constant challenge in your education?
The biggest challenge and constraint to my education is money. I come from a low-income family, where studying is seen as a luxury. That is why I am thankful to have been able to access a dignified education through the support of the Foundation.
How has the foundation been involved in your family life?
The Foundation has not just supported me but my younger sister is also a student with EFTC. She is in the scholarship program and is currently finishing her last year of High School.
What do you study now and why did you choose it?
I am studying Hotel Management and Gastronomy at University. I decided to study this course and this career because I love everything related to gastronomy, economics, administration and customer service.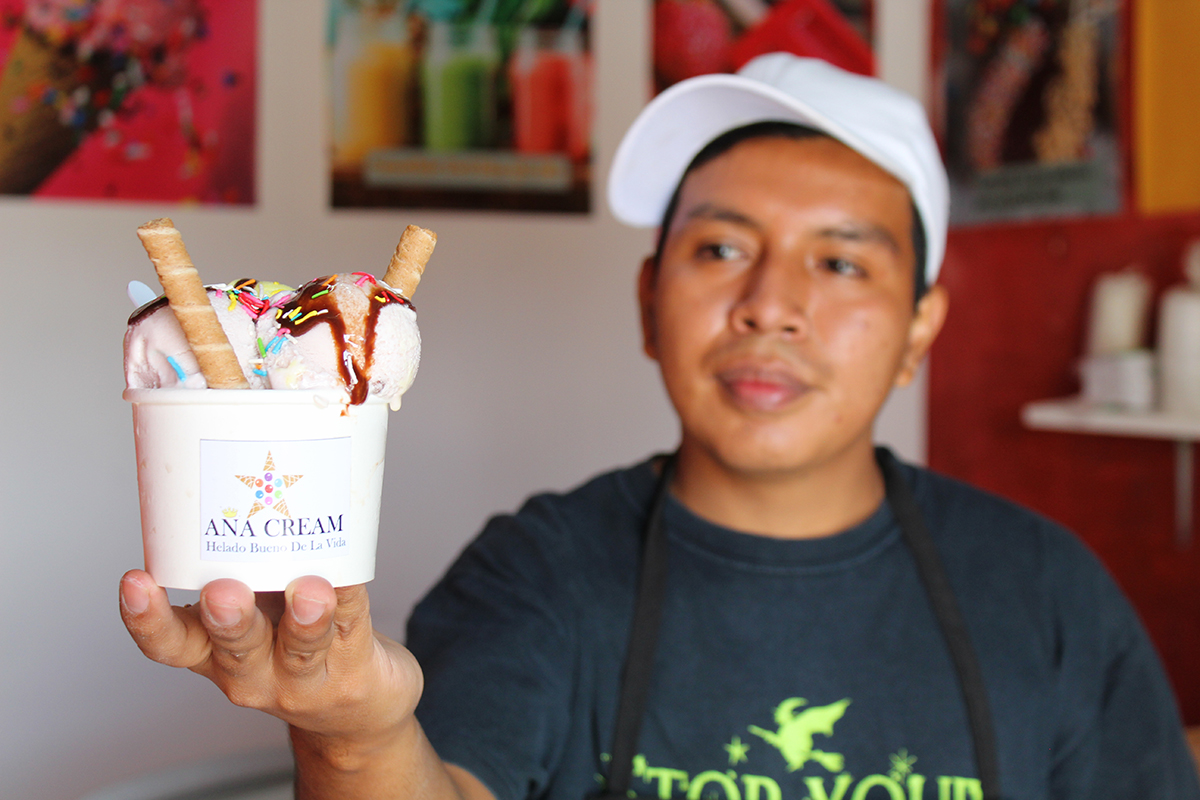 How has your work life been?
I have worked as a waiter, a cook and a bartender, and even in a short time in the hospitality industry I have already had my own small business.
Tell us about your first venture, what happened?
A few months before the pandemic, I started a small business all on my own. It was a small coffee shop in Antigua Guatemala, where I sold breakfasts and natural drinks such as smoothies and special detox infusions. However, my focus market and my customers were tourists. Due to Covid-19 and the shutdown of Guatemala and all borders, I had to close my store as I could not afford to continue without business.
What do you plan to do now, with the new project you are starting?
To me my plan is clear! To make "Ana Cream" into an artisan ice cream parlor offering delicious, quality products at low prices. I want my store to be characterised by innovation and focusing on my customers' experience. To create good moments by sharing my love of ice cream with them. My favourite ice cream is the special yoghurt one with blackberries!
In the future I hope to open other small ice cream stores throughout Guatemala, not just in Jocotenango!
What excites you the most about this new path that you are about to start?
What excites me the most is learning every single day. My business is a challenge, but I am ready for any obstacles that come my way and I know that I am capable of overcoming them.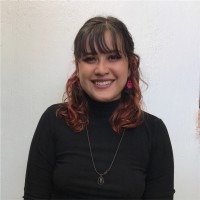 Stephanie Zea, EFTC